to main chapter My Favorite Software


The Shareware Larsen Commander ist a very good norton-like file manager (with two sides each showing a directory). The Shareware fee is 40 US-$, It is available in functionally identical versions for Windows and for OS/2 and eComStation. The program is able to open ZIP files like directories und has got a lot of very nice details, for example the file copy success dialog:

In the lower line ("dir"), you can enter commandline commands. The black commandline output can be made invisible, of course.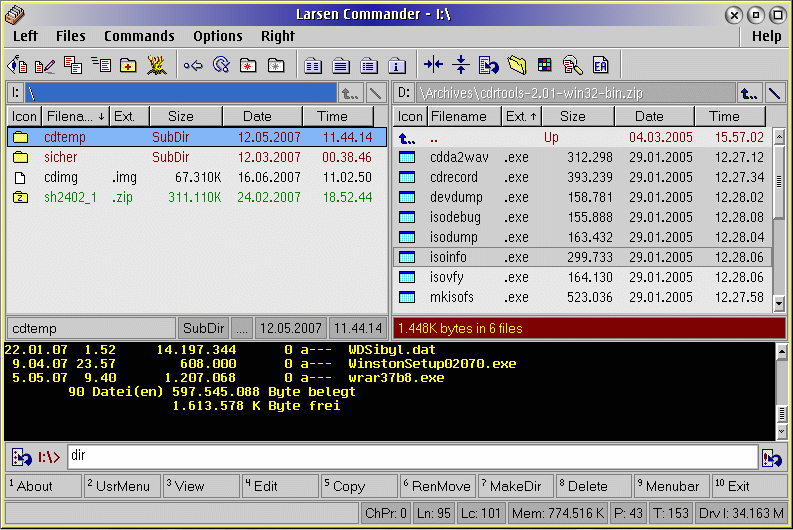 You should remember a few keycodes:
Ctrl-mouse movement: selecting files
Einfg: also selecting files
Ctrl-Q: size of directories in bytes
Shift-Alt-Cursor right/left: show right/left directory on the other side
Shift-F6: rename a file.
Here you can visit the Homepage of the Shareware Larsen Commander .
Meanwhile, Larsen Commander is an open source project.
The latest OS/2 Version is here:
http://hobbes.nmsu.edu/h-search.php?key=Larsen&pushbutton=Search
The latest Windows version you will find here:
http://sourceforge.net/projects/lcmd/